My first Buddy read with Serena and Tom, Sare and Amy.( which turns out I suck at them by the by ,sorry guys!!)
I waited a few days after I finished this to see if clarity on how to review this would come to me. Perhaps , as I was washing the dishes. Or sorting dirty laundry. It didn't. I have no clue how to review this without spoiling it. All I can do is tell you about my experience in the fever world.
Let's start with this candid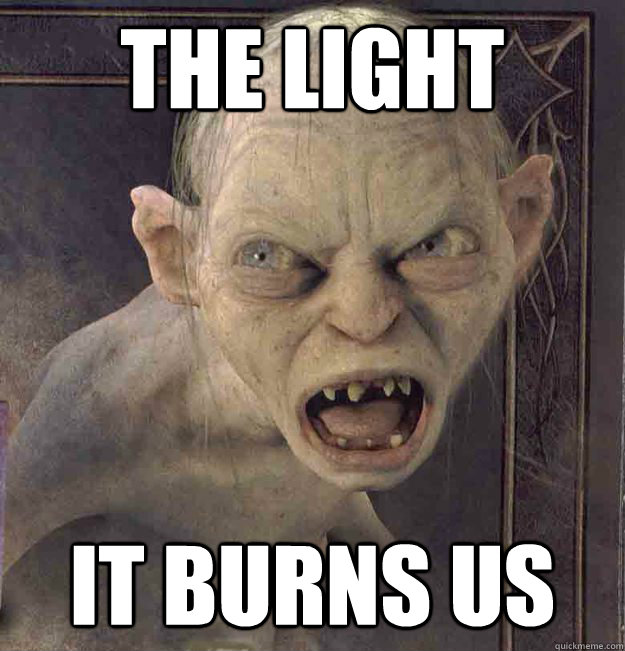 This is what I looked like after being immersed in Karen Marie Moning's fever series for the past couple of weeks... no joke. I am balding from the stress of not knowing what the feck was going to happen next and my brain hurts from so much speculation. I have
never
read so many books where all I did was question every-single-fecking thing that was said and done... and where my only solace came from a man who turns into a 9 ft monster that made me go 'aw he's so sweet' cause he pissed circles around Mac to protect her! boy what a man though.
Be prepared for your chain to be yanked plenty of times. It is one helluva misleading ride. Much like this kitty's game
Except it turns out I'M dumber than that kitty cause I had no clue where the feck the ball was going next.
And that ending... * slow claps*,
Clever, Ms. Moning. Clever. All this time I was following the crumbs looking left and you were off sneaking things in through the right!! it was awesome!!
There's just one thing I can't wrap my head around yet.
So Mac was spawned by the book in isla connor's womb...'scratches head' sooo therefore the Unseelie king Is like her sperm donor by association and he's like her dead beat dad who only cares about loving up his girlfriend? right?
And now goodreaders... comes the real reason why I'm here today. (Tom hit the nail on the head) These books ruined me and I have no clue what I need to read next to kill this longing for the best fictional character I have ever met!! *in Gollum voice* "barrons!! my precious!!"